From Our Latest Galleries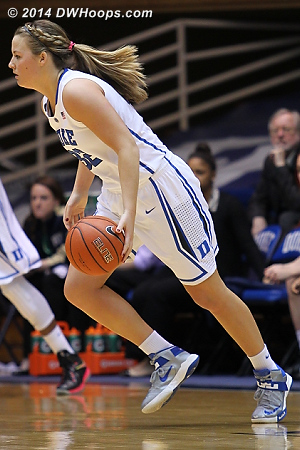 DWHoops Photo by Orin Day
After a summer of USA Basketball, Tricia Liston is in the best shape of her career. This makes an even bigger difference with Chelsea Gray out of the lineup.
See more photos from this game:
Devils Vault Over Pitt, 111-67
---
From our Best 2013 NCAA Photos


DWHoops Photo by Orin Day
One more rejection for Liz, she had a remarkable seven blocks though apparently this didn't count!
See more photos from this game:
NCAA: Duke Knocks Off Nebraska, 53-45