| | |
| --- | --- |
| R BUCK RANCH NUTSHELL: Blue Demon Barrage Leaves Seniors in Tears | |
The Road Ends in Durham
DePaul hit 9 of 16 second half threes while Duke missed their only three attempts in the 74-65 Blue Demon upset.
DWHoops Photos by Orin Day
Please Support our Sponsor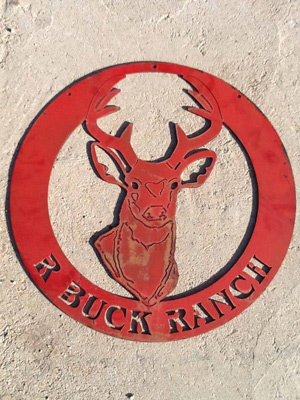 Click here to learn more about R Buck Ranch. Owned and operated by DWB fans in the Heart of Texas, Turkey and Exotic Season starts April 1!
---
Join DWHoops with Paypal!



DWHoops Needs
Your Support!
Click Here for More Info
DURHAM -- Though there were many factors that went into Duke (28-7) losing to DePaul (29-6), the essential equation that led to Duke's defeat was 3>2. The Blue Demons shot 14-33 from the three point line (42%), compared to just 2-6 from three for Duke. That helped them overcome Duke being +11 on the boards and holding a 40-16 edge in points in the paint. For the Blue Demons, the Duke game mirrored their epic 104-100 first round win over Oklahoma in that they got out to a double digit lead against a sloppy opponent that turned the ball over multiple times early in the game. Duke, like Oklahoma, found a way to fight back and even took a one-point lead for twelve seconds in the second half, but the Devils couldn't solve DePaul's offense until the last few minutes of the game. By that point, Duke was behind by too many points, and failed to convert on every opportunity as they needed to.
The Blue Demons had a simple game plan on defense. They used speedy guard Brittany Nyrnko to face guard Tricia Liston, chasing her all over the floor in order to prevent her from touching the ball, much less getting any good looks at the hoop. With Duke's leader occupied, the offense simply fell apart as players either started forcing passes into the post or simply dropped the ball like it was made of butter. The Blue Demons picked up full court a few times and forced some turnovers that way as well, though they were judicious with their press so as not to wear themselves out. Otherwise, they mostly played that box-and-one defense in order to keep the ball out of the paint, and they collapsed on Elizabeth Williams whenever she got the ball. On offense, the Blue Demons had an even simpler plan: get into the middle of Duke's defense with dribble penetration and then kick the ball out to an inevitably open shooter. Most of their 33 attempts from three were wide open as a result of Duke overpursuing the penetrating guard and letting them open up an easy shot. Hrynko, Megan Podkowa and Megan Rogowski were 14-23 from long range, so it wasn't like Duke didn't know which players were hot. It wasn't until Duke stayed home on the shooters and forced the guard to make a play at the rim or undersized post Jasmine Penny to get a shot over Williams inside that Duke was able to really slow DePaul down.
The Blue Demons looked like they were on their way to a blowout in the first half when they went up 25-12 after hitting a quintet of treys. Their shooting abandoned them down the stretch of the half as Duke got some great energy plays from frosh Kendall McCravey-Cooper and the other posts. The Devils cut the lead to 27-24 despite committing 13 turnovers. After Duke took the lead in the second half, the offense and defense self-destructed for the next few minutes. DePaul got wide open looks from three and nailed four treys, while Duke started turning the ball over again. The Blue Demons pushed the lead out to eight and nine points, but Duke made a push with about eight minutes left. They got stops thanks to staying home on shooters and went to their triple-post offense, which a small DePaul team couldn't stop. Duke pulled within 49-36 with under seven minutes to go, but a couple of more threes by DePaul pushed the lead up to nine. The Devils cut the lead to 63-55 with under three minutes to go, but a dagger three by DePaul made the rest of the game an exercise in foul shooting for DePaul.
There's plenty of blame to go around for this game. The players missed foul shots, didn't block out on key possessions and were sloppy with the ball. Coach McCallie made some curious decisions. When it was obvious that Duke's starting five was ineffective, she should have gone to the triple post offense much earlier than she did, and she should have stuck with it. Her decision to play Kendall McCravey-Cooper just two minutes in the second half was baffling, given that Kendall had a number of positive plays in the first half. DePaul was limited in how well they were able to handle Duke's bigs, especially when Duke went "jumbo". Finally, I don't understand why Duke didn't simply stay home on DePaul's shooters (given Duke's size advantage) and dare them to come inside. Duke simply didn't embrace its identity as a post-oriented team in this game, and they paid the price, as the careers of three fine seniors came to an early and unfortunate end.
Top Performers
Megan Rogowski, DePaul. 22 points, 4 rebounds, 2 assists, 3 steals. She was one of many interchangeable parts for DePaul and had incredibly deep range. She hit the dagger three that put the game away.


Megan Podkowa, DePaul. 18 points, 5 rebounds, 3 blocks. The undersized forward played great post defense and snuck around bigger Duke players for offensive rebounds.


Elizabeth Williams, Duke. 12 points, 10 rebounds, 7 blocks, 2 assists, 2 steals. Liz struggled to get good looks at the basket, but she frequently powered up and over DePaul to score. She was dominant at the defensive end, as the Blue Demons couldn't get any shots up over her.


Duke Blue Devils Team Box Score
| | | | | | | | | | | | | | |
| --- | --- | --- | --- | --- | --- | --- | --- | --- | --- | --- | --- | --- | --- |
| | PTS | FG | FG % | 3FG | 3FG % | FT | FT% | A | O-D-REB | BLK | STL | TO | PF |
| 1st | 24 | 10-23 | 43.5 | 2-3 | 66.7 | 2-5 | 40.0 | 8 | 5-14-19 | 4 | 3 | 13 | 3 |
| 2nd | 41 | 17-35 | 48.6 | 0-3 | 0.0 | 7-14 | 50.0 | 3 | 12-12-24 | 4 | 6 | 8 | 12 |
| TOT | 65 | 27-58 | 46.6 | 2-6 | 33.3 | 9-19 | 47.4 | 11 | 17-26-43 | 8 | 9 | 21 | 15 |
NCAA Tournament Team Box Score
| | | | | | | | | | | | | | |
| --- | --- | --- | --- | --- | --- | --- | --- | --- | --- | --- | --- | --- | --- |
| | PTS | FG | FG % | 3FG | 3FG % | FT | FT% | A | O-D-REB | BLK | STL | TO | PF |
| 2nd | 47 | 14-27 | 51.9 | 9-16 | 56.3 | 10-13 | 76.9 | 12 | 3-10-13 | 2 | 5 | 7 | 11 |
| TOT | 74 | 24-60 | 40.0 | 14-33 | 42.4 | 12-17 | 70.6 | 19 | 12-20-32 | 5 | 12 | 15 | 15 |
| 1st | 27 | 10-33 | 30.3 | 5-17 | 29.4 | 2-4 | 50.0 | 7 | 9-10-19 | 3 | 7 | 8 | 4 |
---
Please support DWHoops with a site membership today!
Click Here to Learn More