| | |
| --- | --- |
| R Buck Ranch Nutshell: Devils First Half D the Difference | |
Duke's Kendall Cooper overcame a painful leg injury to score 21 points in 23 minutes, leading the 4th seed Blue Devils to a 77-68 win over #13 seed Wake Forest.
Photos by Orin Day - Full Gallery Below
Please Support our Sponsor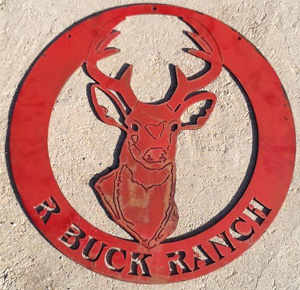 Click here to learn more about R Buck Ranch. Owned and operated by women's hoops fans, they offer premium hunting and fishing in the Heart of Texas!
---
GREENSBORO -- Duke controlled Wake Forest for the entirety of their quarterfinal ACC tournament win over the Demon Deacons, bolstered by an early 19-4 run, to win 77-68. It was Duke's third victory over the Deacs this season and continued Duke's 21-year mastery over them. Duke had four players in double figures, led by Kendall Cooper off the bench with 21. The Devils won this game thanks to their suffocating defense in the first half. Whenever Wake star Dearica Hamby had the, ball, Duke surrounded her and Elizabeth Williams blocked her shots. Rebecca Greenwell was aggressive in the early going as she scored seven straight points during Duke's early run. The Deacs countered with a 9-2 run of their own, but a driving three point play by Williams and a steal & runout by Greenwell gave Duke a double-digit lead once again. Late in the half, Duke started hitting some jumpers to keep pushing their lead, as Greenwell struck from 17' and Cooper hit from 19'. After a steal by Mercedes Riggs, Cooper posted up and scored on a left-handed hook. Duke was in position to go up by 20 at the half but gave up the last three points of the half, including a steal and layup at the buzzer. That cut the lead to 15, but Hamby was held to a nightmarish 2-16 from the floor as Wake shot just 19%. The Deacs also missed half of their 14 free throw attempts. That foul trouble for Duke led to some disjointed play, especially in the second half.
Wake cut the lead to 36-26 early in the second half, but 5 points from Greenwell kept Duke up by a dozen. An 11-2 Deacon run brought them within 45-42 with eleven minutes to go, and the stadium started to perk up a bit. Duke shut down that energy with a 9-0 run led by Williams. She once again scored on a drive from the top of the key, found Amber Henson behind the zone and hit two free throws. That put Duke up 54-42, and the Devils were never seriously threatened again. Duke was outscored 17-9 in the last three minutes of the game as a scrappy Wake squad refused to yield even after their third game in three days, but it was too little too late.
Top Performers
Elizabeth Williams, Duke : 11 points, 16 rebounds, 5 assists, 6 blocks. Williams was awesome on the defensive end and read the defense well.


Kendall Cooper, Duke: 21 points, 3 rebounds, 3 blocks, 3 steals. Wake could not contain the aggressive and efficient Cooper at either end.


Dearica Hamby, Wake Forest : 26 points, 16 rebounds, 2 steals. She overcame a tough first half to score 20 in the second half and make a game of it.


Duke Blue Devils Team Box Score
| | | | | | | | | | | | | | |
| --- | --- | --- | --- | --- | --- | --- | --- | --- | --- | --- | --- | --- | --- |
| | PTS | FG | FG % | 3FG | 3FG % | FT | FT% | A | O-D-REB | BLK | STL | TO | PF |
| 1st | 36 | 13-28 | 46.4 | 1-5 | 20.0 | 9-10 | 90.0 | 5 | 8-19-27 | 9 | 7 | 13 | 11 |
| 2nd | 41 | 13-29 | 44.8 | 1-5 | 20.0 | 14-24 | 58.3 | 6 | 6-7-13 | 1 | 5 | 7 | 13 |
| TOT | 77 | 26-57 | 45.6 | 2-10 | 20.0 | 23-34 | 67.6 | 11 | 14-26-40 | 10 | 12 | 20 | 24 |
Wake Forest Team Box Score
| | | | | | | | | | | | | | |
| --- | --- | --- | --- | --- | --- | --- | --- | --- | --- | --- | --- | --- | --- |
| | PTS | FG | FG % | 3FG | 3FG % | FT | FT% | A | O-D-REB | BLK | STL | TO | PF |
| 1st | 21 | 7-37 | 18.9 | 0-6 | 0.0 | 7-14 | 50.0 | 3 | 17-6-23 | 1 | 3 | 10 | 9 |
| 2nd | 47 | 15-28 | 53.6 | 3-10 | 30.0 | 14-18 | 77.8 | 11 | 7-14-21 | 1 | 3 | 11 | 16 |
| TOT | 68 | 22-65 | 33.8 | 3-16 | 18.8 | 21-32 | 65.6 | 14 | 24-20-44 | 2 | 6 | 21 | 25 |
---
Please support DWHoops with a site membership today!
Click Here to Learn More